Regal Lion Statement Necklace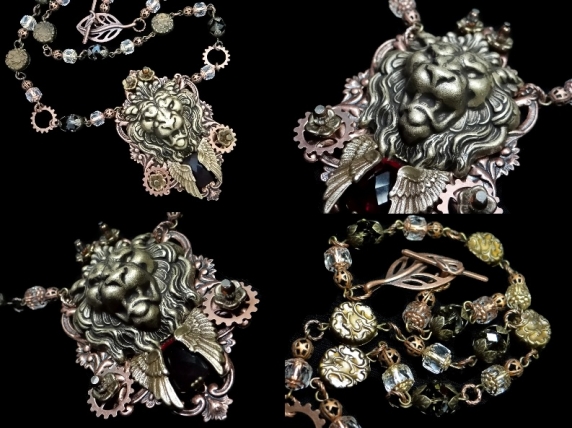 About:
This is the Crown Jewels of lion necklaces. Don't be shy about mixing your metals. Copper, Ox, Silver, Gold can all look beautiful together. The large lion and half cuff filigree was used here with tiny wings and a few other small brass pieces. Cathedral crystal beads add sparkle to the chain.
Gallery of Ideas:
Ideas, inspiration and Customer projects that I just had to share!